Experiential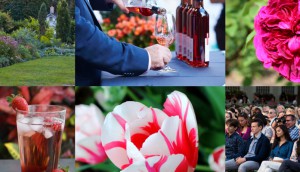 St. Joseph Media gets serious about events
The media company has officially established an events and experiential division, hiring Carrie Gillis at the helm.
Spotted! TIFF brings some culture to Union Station
The ongoing partnership between the two iconic Canadian brands will see TIFF blur the line between promoting its content and delivering it.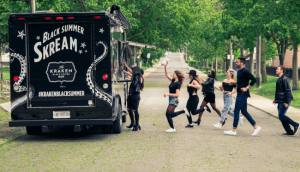 Spotted! Kraken's summer black-out
The rum brand is expanding into experiential marketing to create social sharing and sampling opportunities.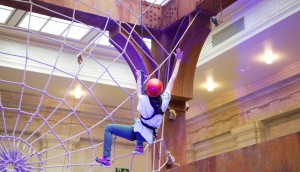 Spotted! Torontonians play Spider-Man for a day
A Union Station activation to promote Sony's new smartphone – and the new superhero film – invites commuters to take a web-slinging selfie.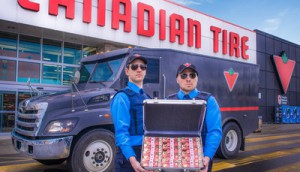 Spotted! Canadian Tire modernizes its money
The brand is issuing a limited edition updated $0.10 bill, along with a big paid media campaign to mark Canada 150.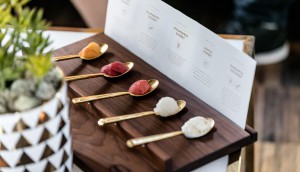 Spotted! A sophisticated ice cream pop-up
Häagen-Dazs has its eye on young professionals, with tasting "flights" of ice cream and booze-infused dessert cocktails.
Spotted! Nescafe targets Queen West millennials
The brand's café is a stunt to introduce a new demo that loves hanging out in coffee shops to a homemade cup o' joe.
Spotted! IKEA encourages playing in the kitchen
The retailer is tapping into the idea of play with its new downtown Toronto pop-up experience.
Spotted! Toronto's pop-up pasta party
To promote its new Riserva line of pasta sauces, Classico has undertaken its first OOH stunt, making a Midtown Toronto home into an Italian restaurant experience.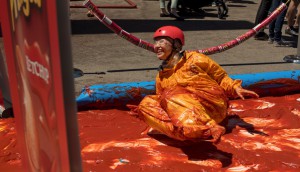 Spotted! Pringles slides in a new flavour
Kellogg Canada used a ketchup-covered slippery slide to celebrate its new ketchup flavour and set a very sloppy world record.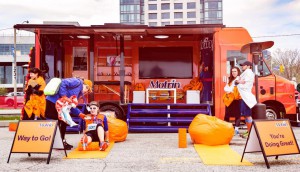 Motrin targets women at their pain points
The Johnson & Johnson brand is touring popular races and marathons to help boost unaided awareness.
Spotted! President's Choice gathers for a feast in Montreal
The brand is doing double-duty with its latest sponsorship, supporting the City of Montreal's 375th anniversary while promoting its "#EatTogether" message.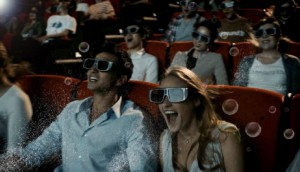 Audi shakes it up with Canada's first 4DX ad
Marketing director Christian Schueller said being first to the market is a great bragging right for the brand, but more importantly it helps to position the automaker as a tech leader.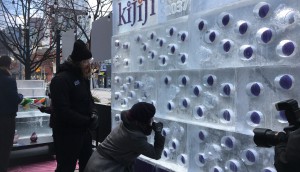 Spotted! Kijiji breaks the ice
in order to promote its yearly Second-Hand Economy Index, the online classifieds site encourages passersby to chip away at a block of ice with "frozen assets" of up to $1,000.